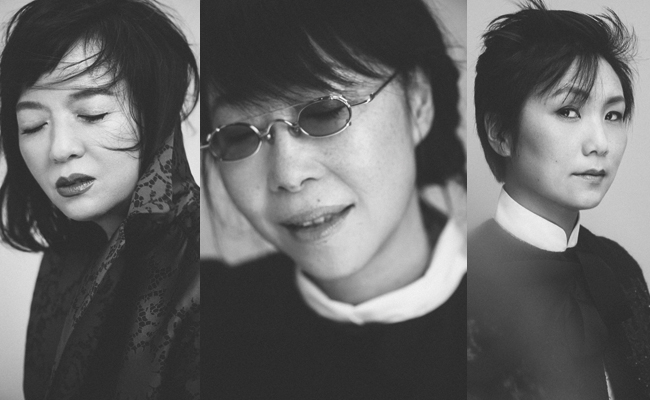 In a celebration of childhood and the imaginative freedom of these precious years, Hong Kong Tatler and Louis Vuitton have joined forces and enlisted these five women, trailblazers in their own unique ways, to pay tribute to the Hong Kong Society for the Protection of Children (HKSPC), one of the city's key charities and a trailblazer itself since its inception in 1926
Today, in the year that marks the 80th anniversary of the committee's formation, the society operates 27 facilities around Hong Kong that provide needy families with a range of vital childhood services. Their existence is essential to the lives of many and is owed entirely to multiple generations of dedicated people working to raise money for this worthy cause.
"As a brand founded on passion, innovation and daring spirit, Louis Vuitton is excited to pay tribute to the HKSPC through these five Hong Kong figures who continue to make the city a more caring, diverse and enriching place to live," says Michelle Kwok, vice-president for communications for Louis Vuitton. "In fields ranging from education and food to music and film, these ladies represent the diversity of Hong Kong's past, present and future, and we hope their tatler_stories will inspire the city and its next generations to further greatness."
Chosen for their diverse careers and innovative approach to life, art and work, these women are an inspiration to all generations. In learning more about who they were as children, we can see a direct correlation between their youthful aspirations and the groundbreaking roles they now play in shaping our society.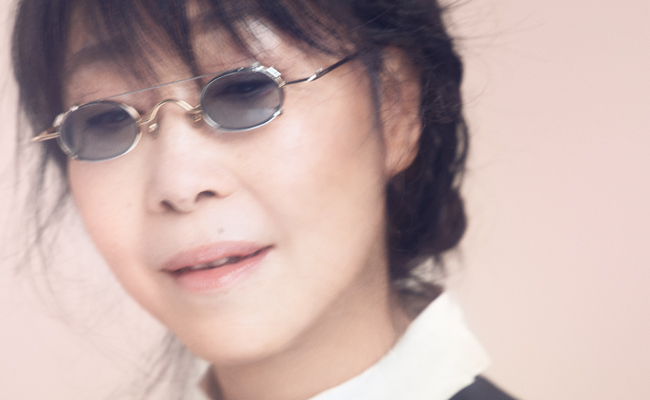 Mabel Cheung
The leading film director, whose portrayals of Hong Kong life have won her numerous awards, tells how responsibility thrust upon her at an early age gave her advantages should would not otherwise received
Mabel Cheung's father died when she was 12 and, as the oldest of five siblings, Cheung shouldered the burden of going out to work while her mother took care of the home. The family lived in one of the poorest areas of Guangdong and Cheung juggled a variety of low-paid jobs with her schoolwork. She was often forced to work through the night to make ends meet.
"Please don't feel sorry for me. I consider myself very lucky. I finished school and I met some wonderful people along the way. An Englishwoman took pity on my situation and paid me to teach her Mandarin, but she ended up teaching me English, and that skill gave we a wonderful head start in life. I was also given an unusual amount of freedom for a young girl. While my friends had to be home at a certain time, I was free to stay out as late as I pleased, as I was the head of the household. And I had the joy of watching my siblings flourish thanks to my hard work; they all completed school and did well in their exams, which made me very proud."
To illustrate how happy her childhood memories are, Cheung picked toys and photographs from her school days as her prized mementoes. "I particularly love the teddy in the cheongsam, as it makes me smile to think that we were taught to behave like ladies, when all we wanted to do was play outside. I was sports-mad and was obsessed with baseball in particular. And I had to come first in everything, including swimming butterfly, which no other girls would participate in, so it was just me and the boys."
Cheung, who went on to study at Bristol University and New York University, also chose a photograph of her school dormitory, which was torn down in 1997. When she heard about the planned demolition, she persuaded the school board to let her film a scene for The Soong Sisters there, so that her happy childhood memories could be immortalised.
Margaret Xu
The chef, restaurateur and TV presenter describes how her childhood passion for unusual ingredients and exotic recipes shaped her culinary outlook
Margaret Xu was flicking through one of her father's magazines when she was just 11 and came across a recipe for the Ukrainian soup borscht. Intrigued, she slipped out to the local market, bought the ingredients and made it for her parents. Inspired by the glowing response she received, she started experimenting, subscribing to international magazines and buying cookery books so she could make Western recipes with intriguing names such as Caesar salad and Pavlova.
"I was like a child possessed. When I was 16 and my friend told me she was getting married, I offered to cater for the 40 guests on my own—no mean feat when you have no professional training." Xu's family was stunned by her success that night and subsequently offered to pay for her to attend a culinary school overseas. However, despite the pull the kitchen had always exerted, Xu decided to stay in Hong Kong and study design and marketing instead.
"We weren't from a rich family and I never thought I could own a restaurant of my own, so I decided to try advertising, a career I thought I could succeed in. But I was always drawn to the projects marketing food, so 10 years ago I started selling takeaways in a design shop. Soon people were queuing around the block, and at that point, a restaurant seemed inevitable."
That restaurant, Yin Yang, was in Wan Chai, and it continues to flourish after moving to the beach at Ting Kau, near Tsuen Wan. "I love being there. I love inspiring people to try Cantonese cooking with a twist and taste organic vegetables from my farm. So the items I chose to represent me are cookbooks, recipes and biscuit makers from my childhood, because I have learnt that youthful passions tell you so much about who you are."
Yip Wing-sie
The celebrated music director of the Hong Kong Sinfonietta talks about how a school project was the catalyst that led her down a new career path
From the moment she was old enough to contemplate the future, Yip Wing-sie knew her life and career were destined to revolve around music. Born to parents who met while students at the Central Conservatory in Beijing, she grew up in Hong Kong playing the violin, singing in her father's children's choir, listening to symphonies every night with her family and attending music camps each summer.
Yip, who has been the music director of the Hong Kong Sinfonietta since 2002 and was the resident conductor of the Hong Kong Philharmonic Orchestra for 14 years before that, originally believed she was destined to be a violinist. "My parents assumed that the violin would be my instrument, particularly as I was quite a solitary child, practising all hours of the day. However, a project I was given as a teenager changed all that.''
At the age of 14, Yip was asked to conduct a performance for her school. Despite her nervousness at leading her peers, she found the experience life-changing. "I never felt the same passion for playing the violin as I do for conducting. Working in an orchestra with a group of people is always going to be rewarding, but what I love about conducting is that you are playing all the instruments, rather than just one, and getting to transform what the composer had in mind into real sound. You have to develop a certain skill in communicating with people so they do things your way, which is definitely useful for life too."
As mementoes, Yip chose four battered books on conducting technique, which she has carried with her to concerts around the world. She also included the sheet music that she endlessly practised as a young girl. "Certain symphonies immediately take me back to those years. Music is my life and it always has been," says Yip. "I feel very privileged to be able to say that."
The full story originally appeared in the November 2014 issue of Hong Kong Tatler