Pomellato's Enchanting Collections
The iconic jewellery makes for the perfect gift this holiday season
Pomellato Focus
Luxury jeweller Pomellato's collections possess distinct characteristics and an unmistakable style, boasting the perfect accessories for a host of occasions. Whether it is an earring or bracelet you would like to wear daily, or a ring that symbolises the promise and commitment of your relationship, Pomellato has something suited for all tastes. Here at HongKongTalter.com, our favourites include the classic Nudo Collection from 2001, plus the Tango Collection from 2008.
The Nudo Collection has a simple and effortless style, with a neutral design and understated colour combinations that have been reinterpreted with diamonds, a true testament to luxury. The brightness of the diamonds set in white gold are complemented with blue topaz, amethyst, or maxi-size lemon quartz adding a pop of colour, glistening like never before with the motif repeated in charming little earrings.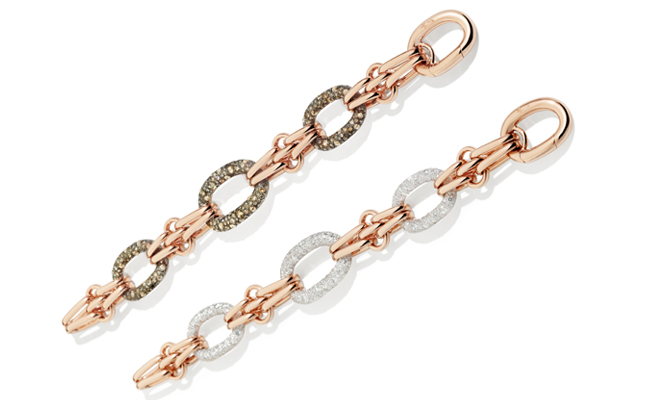 Comparatively, the Tango Collection is dazzling and indulgent, with our favourite being the pink gold bracelet with its oversized oval links, covered in a dense pavé of brown or white diamonds, in a rhodium-plated setting. Interestingly, the stones are laid based upon an 18th century technique, forming the irregular patterns that enhances the individuality and creativity of each piece, perfect for those who have decided to celebrate exceptional moments with an unforgettable jewel.
The beauty of both collections is that it can either be worn on its own or as part of the mix-and-match style that has made Pomellato famous the world over, an essential for any contemporary, stylish woman and the perfect gift for showing how much you care, without having to speak a word.
Pomellato, Shop 2039, IFC Mall, 8 Finance Street, Central