The bride's guide to what to do and when to do it
Planning a wedding can be daunting, but don't panic—we've put together this handy guide to help you every step of the way, with some expert advice from Evelyn Mills (Founder of Marriage Maestros), Karen Wang (Founder of Tiara Wedding & Event Planning) and Elle Chui (Director of Only Mine).
Skip to: +12 months | 10-12 months | 6-8 months | 3 months | 2 months | 2-4 weeks | 1 week | 1 day | On the day
---
Date to wedding: +12 months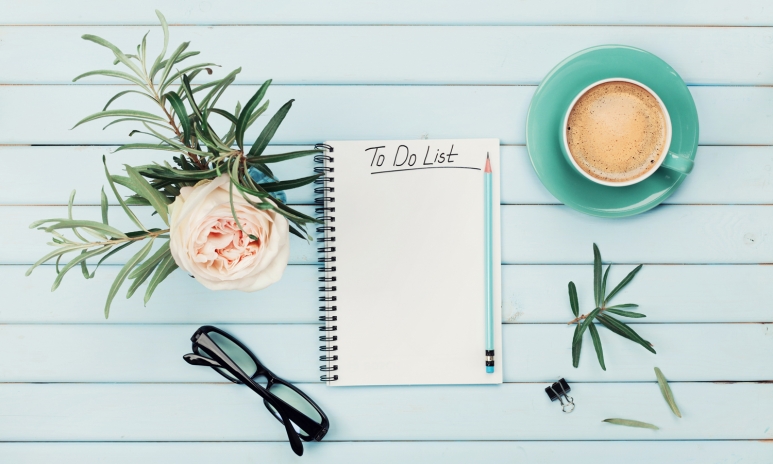 "Listen to your heart and trust your instincts. Take time and care when choosing your wedding planner and vendors—make sure they understand your vision. It is imperative to work with professionals that you feel absolutely comfortable with and can entrust to do the best job,"
- Evelyn Mills, Marriage Maestros
Announce your engagement
Pick a date for the wedding
Set your wedding budget
Engage a good wedding planner
Start putting together your guest list
Research options for your venue and book it
Invite people to be part of your bridal party
Start researching and collecting ideas for your theme
---
Date to wedding: 10-12 months
"Less is more. Limit your outfits. Spend less time on changing your wardrobe and more time with your guests. Nothing is worse than an absent bride at her own wedding."
- Evelyn Mills, Marriage Maestros
Start putting together the full programme (including festivities before and after the big day) with your wedding planner
Finalise the design of your invitations and other stationery and have them printed
Buy cake coupons to include in the invitations, if it's a Chinese wedding
Start looking around for your wedding dress. Ideally, you should have bought your dress about 10 months ahead of time
Start looking around for the other dresses (such as an evening gown) that you will wear
Confirm bookings for all vendors, such as the florist, videographer, photographer, make-up artist, hairstylist, marriage celebrant, musicians and other entertainers
Send out your save-the-date cards
---
Date to wedding: 6-8 months
"It's a family affair. Be respectful of and sensitive to your family's wishes and desires. Get your wedding planner to help mediate and accommodate differences in opinions and cultural traditions."
- Evelyn Mills, Marriage Maestros
Send out your invitations
Do your pre-wedding photo shoot
Book your celebrant and/or pastor
Choose and order the wedding favours
Finalise the look for your wedding party and collect their measurements
Start planning your honeymoon
---
Date to wedding: 3 months
"There will definitely be some stressful moments along the way. Just remember that it will all come together in the end and that it will be a fun and fabulous occasion."
- Elle Chui, Only Mine
Register your Notice of Intended Marriage, if you are getting married in Hong Kong or planning to register in Hong Kong
Draft the schedule for the wedding day
Choose your wedding cake
Sign up for dance lessons, if that is part of your plan
Choose your wedding bands
Contact people on your guest list who have yet to reply to the invitation
---
Date to wedding: 2 months
"Try to delegate as many of the duties as possible to your wedding party but avoid assigning them to just one person."
- Elle Chui, Only Mine
Work with the venue to finalise sound and lighting arrangements
Finalise the style of the floral arrangements and other decorations
Finalise the menu and drinks selection
Arrange all the transport for the day—for you, the wedding party, guests and the crew
Finalise the design of items such as menus, place cards and table cards, and have them printed
Buy the guestbook, pens and ring pillow
Prepare a list of duties for the wedding party and family members
Confirm hotel reservations for guests flying in from overseas and for yourself- Invite someone to be the master of ceremonies at the reception
---
Date to wedding: 2-4 weeks
"For a Western wedding, couples normally will have the rehearsal and rehearsal dinner the night before the wedding. However, we prefer to do it with all the bridesmaids and groomsmen at least two weeks before the wedding if possible."
- Karen Wang, Tiara Wedding & Event Planning
Make sure all outfits for the wedding party and the parents are ready
Finalise your accessories for the day
Put together the playlist for both the ceremony and the reception
Final fitting for your bridal gown
Finalise the rundown and send it to all the vendors, such as the venue, photographer, videographer, band, make-up artist, hairstylist and celebrant/pastor
Send out the rundown to everyone in the wedding party
Finalise the delivery details with your vendors
Meet with the master of ceremonies to discuss the final programme
Send the final number of guests and final seating arrangements to the venue
Collect any photos and albums from the pre-wedding shoot that will be displayed at the wedding
Pick up the wedding gown and tuxedo
Schedule a facial
---
Date to wedding: 1 Week
"Normally, the bride and groom have lots of errands to run just before the wedding day. Try to avoid this and do it all a few days earlier."
- Karen Wang, Tiara Wedding & Event Planning
Send all wedding favours, stationery (such as menus and place cards), photos, candleholders and other accessories that will be used to style the wedding to the venue
Finalise the programme for the wedding ceremony
Finalise your vows for the ceremony, if you are writing your own vows
Schedule a manicure and pedicure
Prepare any cash payments for vendors that will be needed on the day, and brief whoever will be in charge of them
---
Date to wedding: 1 day
Check into the hotel. Once you are in the room, immediately hang up your wedding dress and any other gowns that you will be wearing
Store all jewellery and other valuables in the safe
Rehearsal for the ceremony
Pass your gifts to the wedding party
Make sure you have printouts of the rundown or delegate this task to someone in the wedding party
---
The Wedding Day
"You and your fiancé only have one day in your lives to be the bride and groom, so relax and remember that everything has already been confirmed—enjoy the outcome and stay happy."
- Karen Wang, Tiara Wedding & Event Planning
Make sure that you have your vows on hand (if you wrote your own), as well as your speech
Double check that your wedding planner knows who is the point of contact in your wedding party
Relax and enjoy the day!
After the Wedding
Make arrangements to dry-clean and prepare your wedding dress for storage
Write thank-you notes to your wedding party, the guests and the vendors
Settle any remaining payments
---
Marriage Maestros, Shop 3, Guardian House, 32 Oi Kwan Road, Wan Chai, +852 2546 0085, weddings@marriagemaestros.com
Tiara Wedding & Event Planning, 19B, Carfield Commercial Building, 75–77 Wyndham Street, Central, +852 2840 0401, info@tiara.hk
Only Mine, 21A, Wing Sing Commercial Centre, 12–16 Wing Lok Street, Sheung Wan, +852 2185 7221, hello@onlymine.hk
See also: The Ultimate Guide To Hong Kong Wedding Venues
Sign up to our weekly newsletter to get our top tatler_stories delivered.