8 Expert Tips for Designing Your Living Room Space
How to create a living area where you'll want to wile away the days
In Home Solutions, our sister publication Home Journal's decoration and renovation annual, the team asked design experts to weigh in on dilemmas effecting every area of the home, from the kitchen to the children's room – here's what they advised. From style tips to important practical considerations, this web series charts a checklist of concerns for easy reference for your next household revamp or refresh.
First in the series is the heart of the home: the living room.
---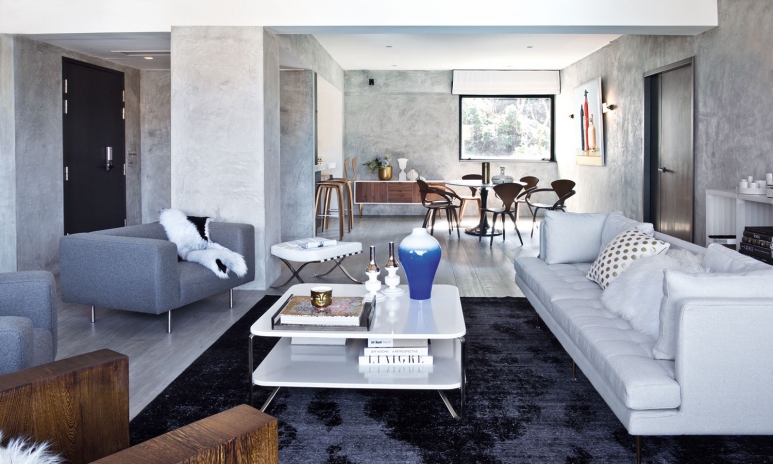 1. Always use a dimmer switch for lighting to save energy and create mood lighting for any occasion.
2. Neutral colours like grey are useful, but make sure you choose a warm tone.
- Peggy Bels, Peggy Bels Interior Design
---
3. Find a design firm that suits your personality and interests. A good working relationship is more important than any materials or furniture.
4. Hong Kong is extremely humid, so don't forget to waterproof your room before renovating to avoid moisture issues down the line.
- Louis Chan, Zchron Interior Design
---
5. Don't mix too many different styles, colours or features in one space – it can be too much to handle.
6. If you buy a rug, look for one made with a mix of wool and silk, which creates a fantastic effect. Choose one big enough to nearly cover the entire living room.
- Frankie Ke, Kes Interior Design
---
7. Diffuse the light in your living room to minimise glare.
8. Look for creative storage solutions – for instance, go for a coffee table with storage underneath. Consider adding a layer of functionality to the surface of a door with magazine racks or notice boards.
- Gary Chang, Edge Design Institute
---
This article was originally published on homejournal.hk