Here are some fantastic single malts you might want to try with dad this Father's Day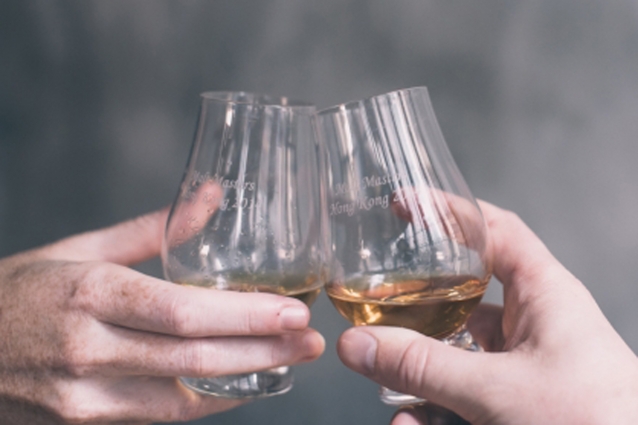 Celebrating Father's Day needs no fuss. You just need to come up with a clean, neat and straightforward gift that he will enjoy while reminiscing the previous "on-the-rocks" year and look forward to a better tomorrow. What better way to wrap all this is offering him a nice bottle of whisky? Here is our whisky picks for Father's Day this year.
---
Glenmorangie
Scotland's favourite, Glenmorangie, takes pride in its tall stills (the tallest in the said country) that produce top-of-the-line, smooth, and elegant whisky. It also selects the finest oak casks on which to mature its whisky, and uses it only twice to ensure that the maximum amount of flavour will be extracted.
What to buy: Glenmorangie Nectar D'Or
Celebrate the day with a lusciously sweet and well-balanced Nectar D'Or.
Aroma: Lime and orange rind, sultanas and dates give a rich fruity flavour laced with tantalising spices of coconut and nutmeg.
Taste: Ginger, nutmeg, and toasted almonds bring a deep, warming taste interwoven with a syrupy lemon meringue and honeycomb middle.
Finish: Long and lusciously sweet finish with lemon zest, white chocolate, vanilla, and traces of ginger and nutmeg.
---
The Macallan
If you want only the best of the best, perhaps Macallan is the right fit for you. This particular whisky brand takes only 16 per cent of the final distillation from the spirit stills to fill into its oak casks. This is why The Macallan's clear and colourless "new make" spirit has a full-bodied richness that is distinctly robust and characterful.
What to buy: Rare Cask
Give dad a rare bottle of The Macallan Rare Cask, drawn from the broadest spectrum of casks—16 different types.
Aroma: Opulent, yet soft and slightly meandering, quiet vanilla with deep notes, raisin bold and booming, chocolate as a star performer but not a standout, sweet ensemble of apple, lemon, and orange, beautifully balanced with a spicy quartet of root ginger, cinnamon, nutmeg, and clove.
Taste: Spicy quartet of root ginger, cinnamon, nutmeg, and clove; raisin; oak; vanilla and chocolate on the background.
Finish: Light citrus zest, yet full and warming.
---
Bowmore
One of the oldest distilleries in Scotland, Bowmore is known for its unique combination of the purest water from the Laggan River, floor-matted barley that has been carefully smoked in its peat-fired kiln, the finest oak casks left to mature in its legendary "No. 1 Vaults", Islay's (its home in the Scottish isles) natural environment, and a dedicated team of craftsmen, that together create the perfect balance.
What to buy: Bowmore 25
Here's a treat crafted for 25 years that is meant to be savoured slowly on a night of revelry like Father's Day.
Aroma: Intense sherry and stewed fruits, with a trace of Bowmore smokiness.
Taste: Delicious toffee and hazelnut, woven together with just a hint of sweet peat smoke.
Finish: Mellow, gentle, and incredibly complex finish.
---
The Dalmore
Raise the glass for the brave and the one who pushes boundaries just like the spirit of The Dalmore and the family that founded it. For a glimpse of its signature style, many expression of The Dalmore is matured in two precious wooden casks: American white oak ex-bourbon casks and exclusively aged sherry casks from Gonzalez & Byass.
What to buy: King Alexander III
Celebrate the occasion with a drink fit for a king with King Alexander III, created by uniting a unique six cask finish.
Aroma: Red berry fruits, fresh flowers, passion fruit.
Taste: Citrus zest, vanilla pod, crème caramel.
Finish: Sweet cinnamon, nutmeg.
---
Glenfiddich
Raised in Scotland, roused by the Caribbean, Glenfiddich takes pride in its unique signature style of using casks that once contained its very own premium Caribbean rum.
What to buy: Glenfiddich 21
Enjoy Father's Day with a glass of exquisite, traditional Speyside whisky that was finished in Caribbean rum casks.
Aroma: Intense and vanilla sweet. Floral, hints of banana, figs, rich toffee, new leather, and oak.
Taste: Initially soft, then brisk, vibrant and drying, peppery, a touch of smoke, oak, lime, ginger, and spices.
Finish: Very long, warming, dry, and spicy.
---
Hibiki
Try something new with the renowned Japanese whisky brand, Hibiki, which embodies the soul of Japanese craftsmanship.
What to buy: Hibiki 30 Years Old
Pay tribute to a man full of wisdom with the Hibiki 30 Years Old—noble, complete, and resonating.
Aroma: Leather, raisin, prune, sweet chestnut
Taste: Brown sugar, dried fig, apricot jam, cedar, and gingerbread
Finish: Extremely rich, cinnamon, and Mizunara (Japanese oak)
---