This August, turn up the heat with a scorching lineup of events—from an award-winning ballet, nostalgic pop-rock favourites, a clown-troupe—and even a Korean megastar. You wouldn't want to miss any of these hot happenings around Hong Kong.
---
Slava's Snowshow
When: August 1-6
Where: Hong Kong Academy for Performing Arts
What: A timeless visual masterpiece that has captured the imagination of adults, children and critics alike, plunge into a world of fantastical wonderment with this Tony Award-nominated theatrical spectacle, created and staged by Russian performance artist Slava Polunin.
---
The Little Prince
When: August 11-13
Where: Sha Tin Town Hall
What: The City Contemporary Dance Company interprets the age-old Antoine de Saint-Exupéry coming-of-age tale through modern dance, live sand drawing and animation in this family-friendly show. Dominic Wong, the company's Assistant Artistic Director, directs and choreographs the highly anticipated performance.
---
DNCE
When: August 14
Where: MacPherson Stadium
What: The Joe Jonas-fronted pop group brings its chart-topping tunes to the city for one night only. Join bassist and keyboardist Cole Whittle, guitarist JinJoo, and drummer Jack Lawless in rocking out to a slew of summer hits including platinum-selling breakout hit Cake By The Ocean and Toothbrush.
---
Hong Kong International Tea Fair 2017
When: August 17-19
Where: Hong Kong Convention and Exhibition Centre
What: Calling all tea lovers—from refreshing scented teas to loose leaf black brews, you are bound to discover something you like at Hong Kong's premier tea trading exhibition. Expect 220 exhibitors from 10 countries and regions. Highlight products on showcase include a Pu'er Tea King, known as one of the best Pu'er teas, and a type of Sencha bred at the second station of Mount Fuji, a climate 1,000 metres above sea level.
See also: 7 Delicious Destinations For Tea Lovers In Hong Kong
---
Eugene Onegin
When: August 19
Where: UA Cine Times Square
What: As part of The Met: Live in HD series, revered soprano Anna Netrebko and baritone Mariusz Kwiecien give spectacular performances in this production of one of Tchaikovsky's greatest operas—a heartbreaking literary classic touching on themes of love, fate and the conflict between fiction and reality.
---
Michael Learns To Rock
When: August 22
Where: Kowloonbay International Trade & Exhibition Centre
What: The Danish pop-rock band has achieved global success with over 11 million records sold, with the majority from Asia. The Platinum-selling band returns to the city with two decades of iconic hits, such as That's Why You Go Away and Take Me To Your Heart, on its Eternal China Tour.
---
G-Dragon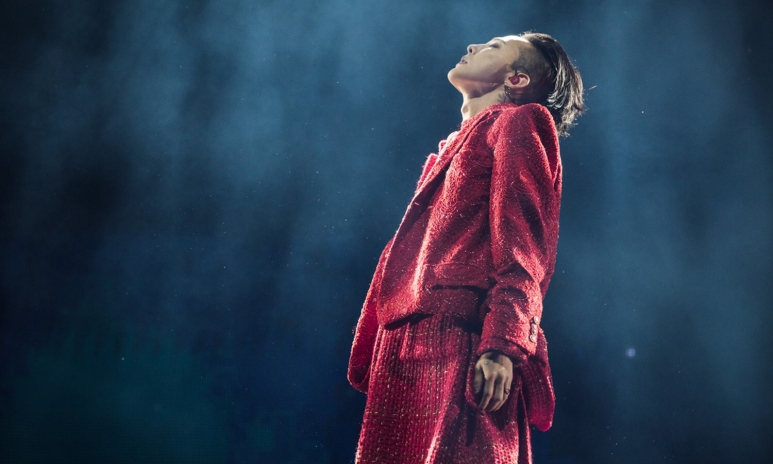 When: August 25-26
Where: AsiaWorld-Expo
What: Cue the frenzy—set to ignite a commotion among the city's many K-pop fans, the Korean megastar's second world tour, Act III, MOTTE, touches down at AsiaWorld-Expo for two nights of thrilling performances following a successful world tour in 2013.
---
Don Quixote
When: August 25-27
Where: Hong Kong Convention and Exhibition Centre
What: The Hong Kong Ballet presents Nina Ananiashvili's award-winning production of Cervantes' age-old classic known for its technically-demanding choreography, spectacular costumes and daring adventures set against the exotic streets of Spain. Guest Principal of the Royal Ballet, Iana Salenko, guest stars in this first production under the leadership of new Artistic Director, Septime Webre.
---
Hong Kong Debut of The Royal Ballet of Cambodia
When: August 25-26
Where: Hong Kong Cultural Centre
What: For the first time ever, dance enthusiasts and ballet buffs will get a taste of the UNESCO Intangible Heritage-inscribed dance form as Royal Ballet of Cambodia lands in Hong Kong following successful shows in Marseille, New York and Monaco to perform 'Les Etoiles du Ballet' over two nights.
Featuring signature graceful hand gestures, elaborate costumes and an essence of Cambodian tradition that dates back more than 1,000 years, Cambodia royalty Princess Norodom Buppha Devi and Prince Sisowath Tesso are also expected to make an appearance.
---
Reggae Ska Festival
When: August 26
Where: PMQ
What: Fast becoming the city's biggest and most anticipated celebration of Jamaican music, the Endless Summer Hong Kong International Reggae Ska Festival returns for its third edition to bring Caribbean flair to the heart of Central. Expect an eclectic line up featuring full-size bands, selecters, soundsystems and great vibes.
---
Subscribe to our weekly newsletter to get our top tatler_stories in your inbox.
See also: The Ultimate Society Calendar For 2017