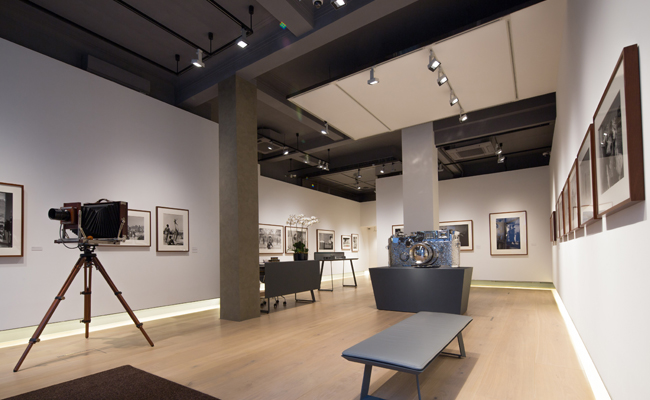 The F11 Photographic Museum located in a three-storey Art Deco building in Happy Valley will mark its official opening on September 18 with an exhibition by legendary American photographer Elliot Erwitt. The celebrated photographer will attend the private museum's opening and will be available to sign copies of his latest book, Regarding Women.
Erwitt's career spans more than 60 years and his collection includes some of the most renowned and era-defining photographs of the 20th century. His editorial, commercial and personal images capture historic moments and key figures. From the meeting of Richard Nixon and Nikita Khrushnev in Moscow to the grief-stricken Jacqueline Kennedy at the funeral of her husband and a snap of Marilyn Monroe and Clark Gable on set for their final movie, Erwitt has been there through it all. The exhibition, Best In Show, will display 50 original photographs from Erwitt's collection curated by museum owner Douglas So and photography expert India Dhargalkar.
The new museum and gallery has been built to cultivate an interest in photography and an appreciation for the art form. Museum owner So has chosen a Grade III historical building on Yuk Sau Street in Happy Valley as the location to show off various rotating exhibitions and to house a vast collection of rare Leica cameras, and titles from the Magnum book collection. The art deco features of the building have been maintained and lovingly restored.
Coinciding with the Elliot Erwitt Best in Show exhibition, the museum will also host a Leica M3 60th Anniversary exhibition on the second floor.
Elliot Erwitt's Best in Show
Date: September 18 to November 30, 2014
Venue: F11 Photographic Museum, 11 Yuk Sau Street, Happy Valley
Viewings are by appointment only. To make a booking, please email booking@f11.com or call 6516-1122.